In Day 4 the White Knight's thoughts are getting known to the player.
I implemented the first part of the level: the player can learn how to control our hero and our hero will find out that something strange is happening in the world…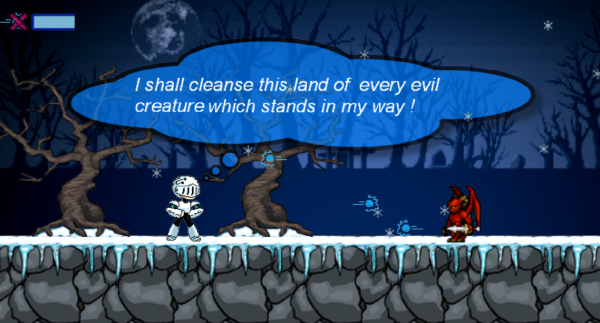 The bad news is that the enemies can't be killed, the good news is that also the player can't be killed. If our hero finds himself stuck in a spike pit he can teleport to the last checkpoint.

Today I switched to the full throttle 'self destruction' mode, I barely ate something but at least I was able to be in the zone and I implemented some nice things 🙂 .
In Day 5 I have to introduce Death in the game.